Dear Colleagues, dear Friends,
we are glad to present GöteborgsOperans Danskompani's first two World Premieres on the 11th October: Out of Mind – Out of your senses. Breathtaking scientific: discoveries, touching the spiritual world.
GöteborgsOperans Danskompani kicks off the dance season 2013/14 with exclusive creations by two very interesting names: American Richard Siegal and Japanese Hiroaki Umeda. Together with their groundbreaking collaborators from Paris, they will create two works on the season's theme of Mind & Spirit. GöteborgsOperans Danskompani explores our consciousness and its possibilities. Reality beyond reality. Mind and spirit, body and energies challenge and forces us to new discoveries.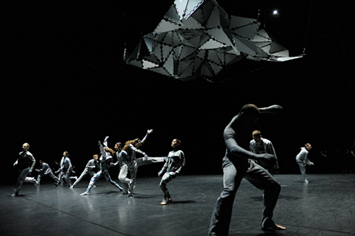 Out of Mind - Richard Siegal: the world to the darkness and to me
On paper, Paris-based Richard Siegal's If/Then system looks like secret formulae. In real life, it's a combination of written choreography and a bank of options which let the dancers compose part of the performance themselves. Siegal lets dance come together with other art forms – design, visual art, architecture, music, literature… The result stimulates the mind as well as the spirit, getting the audience involved.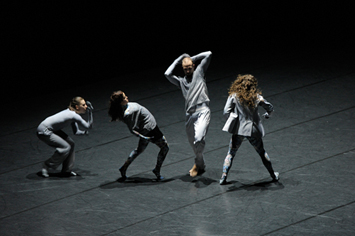 Out of Mind - Hiroaki Umeda: Interfacial Scale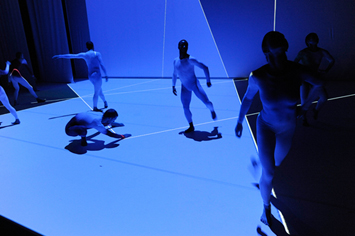 The intense dance installation of Tokyo-based artist Hiroaki Umeda explores how you can break the choreographic border of dance – and the interfacial between dance and this unknown on the other side of the border. Inspired by tacit knowledge and swarm behavior, he choreographs each dancer individually as well as a collective.
Out of Mind is integrated in GIBCA Extended, a part of Göteborg International Biennal for Contemporary Art.
Premiere: October 11, 2013
Performances until: November 17, 2013
For any further questions, please contact our press manager:
Jenny Jernberg
Phone: +46 31-10 80 35

E-mail: jenny.jernberg@opera.se
Dancecompany/Booking: danskompani@opera.se