Dear Colleagues, dear Friends,
We are glad to present the new season of the GöteborgsOperans Danskompani: A full creation season with commissioned music.

Works by Saburo Teshigawara, Sidi Larbi Cherkaoui, Richard Siegal, Hiroaki Umeda, Szymon Brzoska and others. All creations relate to the season's theme of Mind & Spirit, where our consciousness and its possibilities are explored. Choreography, architecture, visual arts and other art forms are combined by some of the foremost choreographers and designers of today.GöteborgsOperans Danskompani explores our consciousness and its possibilities. Reality beyond reality. Mind and spirit, body and energies challenge and force us to new discoveries.
GöteborgsOperans Danskompani consists of 39 dancers from 17 countries and is recognized as one of the foremost contemporary dance companies in Europe.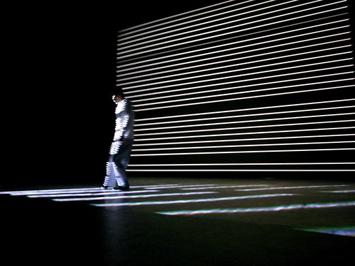 by Hiroaki Umeda
Out of Mind- Out of your senses. Breathtaking scientific discoveries, touching the spiritual world. GöteborgsOperans Danskompani kicks off the dance season with exclusive creations by two of the most interesting names in the world of contemporary dance. For the very first time, Sweden is visited by American Richard Siegal and JapaneseHiroaki Umeda. Together with groundbreaking composers and artists, they will create an experience never to be forgotten.
Out of Mind is integrated in GIBCA Extended, a part of Göteborg International Biennal for Contemporary Art.
World Premieres: 11 October 2013.

by Richard Siegal
Two masters from different generations are responsible for the second big dance program of the season: Spirit. The works of Sidi Larbi Cherkaoui (Belgium) chave been characterised by many years of involvement in the Belgian Les Ballets C de la B. For GöteborgsOperans Danskompani, he creates Noetic. Saburo Teshigawara (Japan) has been awarded the foremost honours both in his own country and internationally. The music in his creation, Metamorphosis, winspired by novels by Franz Kafka, will consist of newly composed electronic music and two choral works with a capella singing. Both pieces are created for the GöteborgsOperans Danskompani.

World Premieres: 8 March 14
Other artists in these creations: Szymon Brzóska, Tim Wright, Les Hommes, Antony Gormley and more.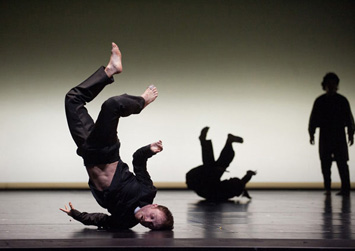 by Sidi Larbi Cherkaoui
For any further questions, please contact our press manager:
Jenny Jernberg
Phone: +46 31-10 80 35

E-mail: jenny.jernberg@opera.se
Booking: danskompani@opera.se