Ladies and Gentlemen, dear Colleagues,
Please note two great possibilities to see Ingun Bjørnsgaard Prosjekt, Norway´s exceptional dance company, live. SJØEN (Sea) will be shown in Mousonturm Frankfurt, Germany and VERKLÄRTE NACHT (Transfigured Night) with the Norwegian Chamber Orchestra in Oslo´s new opera in Norway.
SJØEN inspired by Henrik Ibsen´s `The Lady from the Sea´ - piece for 5 dancers.
"Bjørnsgaard demonstrates how Ibsen should be renewed and interpreted today!" (Dagsavisen)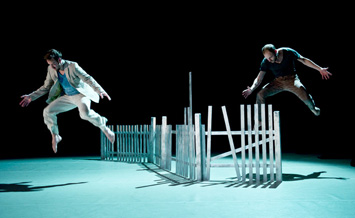 Ellida Wangel is longing for the oceanic vastness and candour. She is the "Lady from the Sea" and builds the foil for Ingun Bjørnsgaards latest work. Loosely based on Ibsen's world famous drama, SJØEN revolves around the theme of the first `modern´ women.
Bjørnsgaard, who is considered Norways most sucessful international choregrapher, is a virtuoso naratress of bizarre stories and loves relished, ironic comments on ballet. In SJØEN the subjective yearning for freedom is implemented in a current context: a time in which the self is perceived as a stream of many possible identities.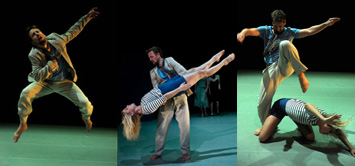 What type of freedom is possible in a world where ambivalence reigns and self-contempt resides next door to selfaggrandization? A powerful piece in chamber-play format, full of playful irony and fine transitions from comedy to tragedy.

Choreography: Ingun Bjørnsgaard / Dance: Mattias Ekholm, Halldís Ólafsdóttir, Erik Rulin, Lone Torvik, Ida Wigdel / Composition: Biosphere, Geir Jenssen / Music: Arnold Schönberg / Stage, Video, Costumes: Thomas Björk / Light: Hans Skogen / Sound Design: Morten Pettersen

Supported by the Arts Council Norway.
Duration 60 Min.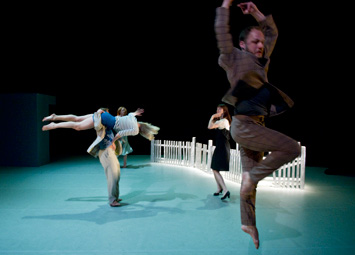 Please do let us know, if we can welcome you to one of the performances or if you are interested in receiving a DVD of SJØEN or POPPEA.


"A victory for Norwegian dance" (Aftenposten)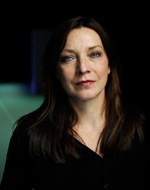 Since 1992, when she started her own dance company, choreographer Ingun Bjørnsgaard is an important innovator in the world of Scandinavian dance. Her productions soon won several international prices, which drew attention to her work in many European countries.

Ingun Bjørnsgaard also works as guest choreographer with companies such as Kungliga National Baletten Stockholm, Carte Blanche or Nationalteatret Oslo. Oslo´s new opera house was inaugurated with a piece she did for the National Ballet.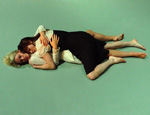 Dates:
SJØEN @ Mousonturm in Frankfurt/M., Germany
21. + 22. January
VERKLÄRTE NACHT @ Den Norske Opera & Ballett in Oslo with the Norwegian Chamber Orchestra
5. + 6. February


Further BPB Productions:
ELEKTRO KIF
by Blanca Li in Paris
18 + 19 January

SECRET OF IMMORTALITY
by Marguerite Donlon in Saarbrucken
14, 16, 21, 23 + 25 January

Find videos, info and dates here:
If this aroused your curiosity, please get in touch: mail@bp-berlin.com.
Click here, if the newsletter does not display properly.