Corazon Loco in Madrid

From 7th. - 11th. November 2007 our production Corazon Loco will be presented during the festival de otoňo in Teatro Albeniz, Madrid.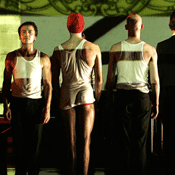 Choreographer / Director: Blanca Li
Original-Composition:
Edith Canat de Chizy
A choral work full of love, poetry, fantasy and humour... Blanca Li and her cast (one doesn't really know who is a dancer and who is a singer) win this latest wager...
Le Figaro
Musicians that dance. Dancers that sing. Singers that dance. A production that is hard to classify, Corazón Loco is for eight voices, six dancers and a percussionist that explode the barriers between video, light, music, song and dance. Essentially it is the eternal theme of love, crazy love, treated with humour and sensuality. With this mould-breaking, iconoclastic work, Blanca Li converts herself into a master practitioner of crossbreeding the theatrical disciplines by tightenng the screw on sensuality, desires, the body, the crazy heart.


Sorry for crossposting.
For a German newsletter, please send an Email:
Wenn Sie einen deutschen Newsletter bevorzugen, senden Sie uns eine Email:
newsletter@bp-berlin.com



Who Killed Cock Robin?
The title of this new work is the question being posed by Joanna Dudley, working alongside the renowned early music ensemble Capilla Flamenca and becomes the basis of our most recent homonymous production. Rehearsals have begun: a true oddity and one to be watched out for.

Who Killed Cock Robin - in turn both fairytale and nightmare, an initiation journey through foreign territories following the 14th century Ars Nova music and its contemporary adaptations.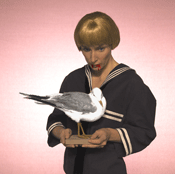 Worldpremiere 12th. December 2007 at Concertgebouw Brugge, commissioned by DecemberDance 07, Belgium
Berlin: 14 - 16th. December 07
Creation:
Joanna Dudley/Rufus Didwiszus
Musicians: Capilla Flamenca
Video: Samuel Dématraz
Producer: B+PB


Solitary Shame: IBP in Oslo

Choreographer:
Ingun Bjørnsgaard
Guitar: Bjørn Klakegg
Composers: Rolf Wallin and Bjørn Klakegg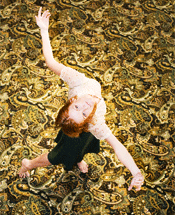 Norway´s most remarkable choreographer is back: She will be presenting her successfull production The Solitary Shame Announced by a Piano along with her latest work, the critically acclaimed quartet Bygones.


Colker´s Rota back in Rio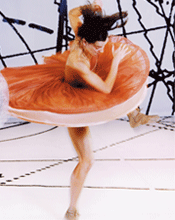 The latest much lauded International tour of Rota by Brazil´s star choreographer Deborah Colker and her Companhia de Dança has now been completed, following successful performances in Miami, Houston and Mexiko.
In Germany this contemporary production has been presented in the Admiralspalast Berlin and the Cologne Philharmony. Due to such an enthusiastic response by press and public alike, a follow-up tour throughout Asia and further European countries is to begin in June 2008. In the meantime, the energetic Colker is busy creating her new work Cruelness.

For the choreographies´ and dancers´ quality she attains a beautiful position among the best dance companies of the world...
The Business Times – Singapore

Run, don´t walk, to see Companhia de Dança Deborah Colker...
Dance Magazine – New York